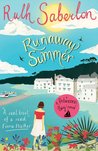 #Book 1 in the Series
When I mention something is a 'slow burner' that is not necessarily a derogatory term as far as I am concerned, and this book proved to be a slow burner of the decent type classification.
No surprises, to going the phrase of a well known advert, 'it does what it says on the tin', and I would class as a no-strings attached holiday or wet Sunday afternoon read that is pleasant and unassuming. I enjoyed, and will read the other books in the series, because I am a nosy cow, not because it was some huge piece of writing with major plot twists woven through it.
The production values seemed very high indeed, and I found no mistakes - trust me when I say I look quite hard for them!
Purchase Details:
Amazon Kindle Unlimited purchase for me, but it's available HERE. At the time of writing this post the Kindle price is £2.99, having been reduced from £9.99 (that's quite steep).
Hugs
Kay
xoxox
View all my reviews